ID

CACJ298749

Area

220 sq.m

Rooms

7

Bathrooms

2

Land surface

408 sq.m
Description
Only now you can take advantages of this exceptional offer! House bonded with 7 rooms forsale in CLUJ-NAPOCA, CENTRAL area, near SORA, having the useful area of 220 Sq.M, with a land of 408 sq.m. The house is situated close to public transport, close to the campus. This has made from brick, sheet iron roof, concrete foundation, exterior insulation. The house has other facilities such as central heating, double glazing windows, metalica door, garden, terrace. If you like this offer, or any other that we provide, do not hesitate to contact us by phone or directly at our headquarter EDIL, Str. Iuliu Maniu, Nr. 17, Cluj-Napoca.
Show more
Details
Construction year : Before 1990

Land surface : 408 sq.m

Not furnished

Woodblock, laminate flooring

Floor tiles

Ceramic tiles

Double glazing

Central heating
Features
Agent's opinion
Casa de vanzare in zona Centrala apropae de Sora Soping Center, cu suprfata de 220 mp, si teren de 408 mp, si front la strada de 12 ml, alcatuita din; -7 Camere -2 Bai -2 Bucatarii -Beci cu suprafata de 36MP. -Anexe precum o magazie cu suprafta utila de 40 mp, si o camera de 20 mp. Finisajele sunt Clasice si Moderne, cu faianta , gresie , parchet masiv si laminat, ferestre termopan, 2 Centrale termice, acoperisul Casei este cu Tabla, fundatie din beton si zidaria din caramida. Zona este extrem de usor accesibila , mijloacelor de transport in comun, Facultati, Centre Istoroice, Farmacii, Piata, Banci, Restaurante, ETC. Disponibila imediat!!
Ionut Trenchea 0740-553366
2020-02-21
(347 views)
Share
Similar properties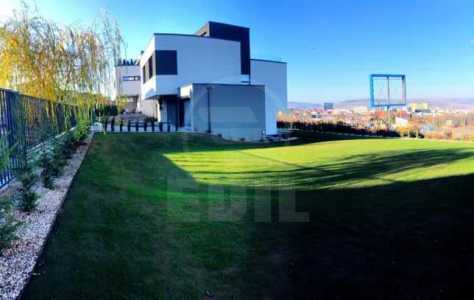 ID:CACJ308172
280 sq.m
6 rooms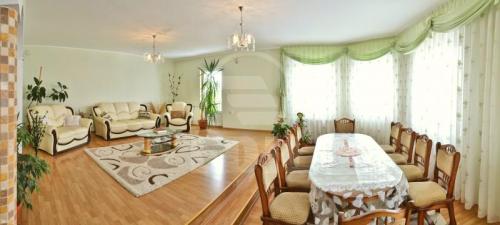 ID:CACJ224315
430 sq.m
9 rooms