ID

APCJ295474

Area

48 sq.m

Rooms

3

Bathrooms

1
Description
Do not miss our offer! EDIL Real Estate offers you an apartment rent in CLUJ-NAPOCA, MANASTUR area, near CASA PIRATILOR. The immobile has 3 rooms, is placed at ground floor from 4, and the surface of it is48 Sq.M. The apartment is confort 2 semi-detached and it has 1 bathroom, modern tile, modern sandstone, laminate flooring. The apartment modern furnished and equipped has other facilities such as television, refrigerator, washing machine, stove, interphone. If you want to find the best offers do not hesitate to contact us at one of the numbers below or at our headquarter EDIL, Str. Iuliu Maniu, Nr. 17, Cluj-Napoca.
Show more
Details
Construction year : Before 1990

Floor : ground floor / 4

Room partitioning : Semi-detached

Comfort 2

Modern furnished and equipped

Laminate flooring

Floor tiles

Ceramic tiles

Double glazing

Heating
Features
TV

Fridge

Washing machine

Cooker stove
Agent's opinion
Edil Imobiliare va ofera spre inchiriere un apartament de 3 camere semidecomandat, etaj P din 4 intr-un imobil situat pe Alea Garbau, zona Casa Piratilor, cartier Manastur, aproape de magazine, la doar 5 minute de Piata Flora, 3 minute de Universitatea Bogdan Voda, 10 minute de mers pe jos pana la Parcul Babes, 10 minute de Cora si 15 minute de mers pe jos pana la Vivo, statia de autobuz fiind la 3 minute distanta . Apartamentul are o suprafata utila de 48 mp si e compus din 3 camere, 1 baie, hol si bucatarie. Dispune geamuri termopan, usi interioare din lemn, usa metalica la intrare, gresie, faianta si parchet din lemn masiv. Se inchiriaza complet mobilat si utilat! Pentru mai multe detalii, asteptam sa ne contactati!
Ionut Trenchea 0740-553366
2019-02-22
(64 views)
Share
Similar properties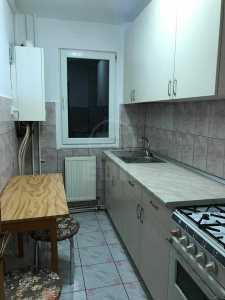 ID:APCJ295690
45 sq.m
2 rooms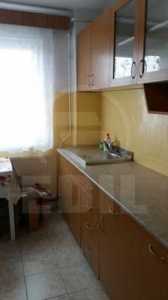 ID:APCJ296292
56 sq.m
2 rooms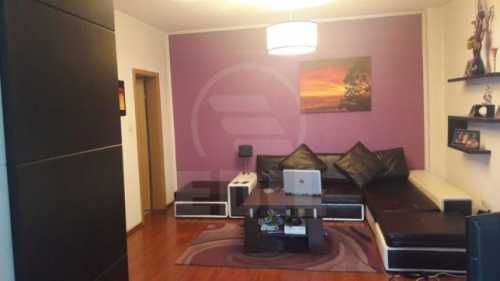 ID:APCJ296602
50 sq.m
2 rooms